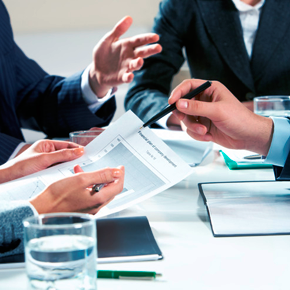 Business Analysis
ALM Business analysis is a research discipline that identifies the business needs and determines solutions to the business problems. Solutions may vary depending upon the requirement and the environment of the business.
At ALM Interactive Soft Sol, we understand the needs of your business as a whole, its strategic direction and identifies initiative that allows your business to meet the strategic goals.
Our highly experienced Business Analysts defines business requirements, analyzes them, identifies product stakeholders and writes the requirement specifications.
ALM

's Business Analysis solution helps your business in
Creating solutions for your business

Identifying new business opportunities

Documenting the right requirements

Completing projects on time
Project Management
ALMProject management is the discipline of planning, organizing, securing and managing resources to successfully complete a specific project goals and objectives. Project refers to the specific set of requirement needed by the client to meet unique goals and objects, often for the beneficial change or added value.
At ALM Interactive Soft Sol, we achieve project goals and objectives while honoring the project constraints like scope, time, and budget. We optimize the allocation and integration of necessary inputs for your project to meet pre-defined objectives.
At ALM Interactive Soft Sol, Your project will be handled by the best minds in the industry who apply knowledge, skills and techniques to execute projects effectively and efficiently.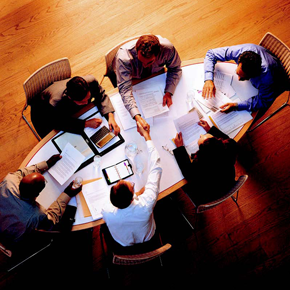 ALM

's Business Analysis solution helps your business with
Powerful Project Management Practices

Highly efficient results in speculated budget and time.

Optimized allocation and integration of inputs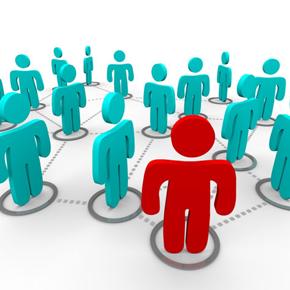 Resource Deployment
Without efficient resource deployment efforts, organizations are unable to provide the relevant information resulting in inefficiency and wastage of resources.
ALM creates a realistic standalone view of resource deployment. To achieve this with a minimum of effort, we use analytical methods for data collection, classification of resources, and association of resources with activities, association of activities with customers and identification of improvements.
Based on the skill set, ALM deploys resources making sure each resource is efficiently utilized. This will free up resources and remove bottlenecks, improve delayed departments and services. By combining efficiency and customer retention you will be able to generate substantial net margin improvements.
ALM

's Resource Deployment solutions help you
Effectively manage your resources.

Efficiently deploy organization's resources when they are needed.

Enhancing Productivity by effectively skill set allocating .