Facilities

Management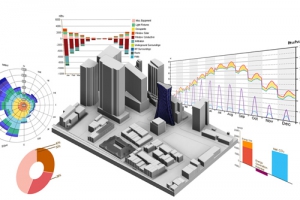 Facility management (or facilities management or FM) is an interdisciplinary field devoted to the coordination of space, infrastructure, people and organization, often associated with the administration of office blocks, arenas, schools, convention centers, shopping complexes, hospitals, hotels, etc. However, FM facilitates on a wider range of activities than just business services and these are referred to as non-core functions. It composes of communication; emergency preparedness and business continuity; environmental stewardship and sustainability; finance and business; human factors; leadership and strategy; operations and maintenance; project management; quality; real estate and property management; and technology.
ALM provides eXert ERP, a powerful product with full range of facilities management. Property Management System ERP is simple and efficient. It classifies the tasks to manage facilities related to equity and partner management. Repair centers are created to allocate expenses incurred on facilities. This in turn consolidates a general statement of expenses with option to filter on revenue and expense report generation simultaneously. Optimum benefit and utility for Facility managers, property owners, and maintenance teams seeking a comprehensive, reliable facility solution.
Reminders and Alerts

Service Level Agreements (SLA) Management

Contract Management

Task schedule for repair

Service planner

Repair History

User friendly functionality and interface.

Calendar based reporting.